Photography
Posted On : November 28, 2014
Posted By : Kevins Photography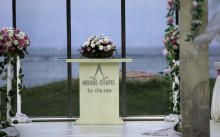 We all know what is photography and its importance, the word photography means to capture events that are precious to us, either for remembrance or for gallery purpose. There are different types of photography, our focus is on providing Wedding and portrait photos. Wedding photography includes the taking photographs of a couple before, after the wedding and during the reception. Like the development of photography, wedding photography is also increasing day by day. From the 19th century people began to take photographs of wedding and after then it became a tradition. There are two approaches to wedding photography: they are traditional and photojournalistic.
The word wedding itself describes its meaning. It is a once in a lifetime opportunity and everybody wants to capture those moments. Some keep video of those, some take photographs and some make portrait. These all things converge at one point, which is remembrance. Kevins Photography is one of the wedding photography service providing company in Australia. It provides best quality photographs for wedding purpose. We have highly qualified photographers who have dedicated themselves in this field. We have latest equipment and also trained wedding photographers who have very much experience in their field.
Kevins Photography also provides facilities other than professional and exceptional photographs. We also provide make up facilities. Campbelltwon makeup is the most popular among people of Sydney, everyone who have heard of Kevins Photography know what kind of qualitative service we provide.
Wedding photography, or makeup facility is not only the services that Kevins Photography provides. We also give couple facilities of proper reception venue. If you are going to get married and want a proper, suitable place for wedding then Kevins Photography comes at the top of your choice. It's not only about bride and bridegroom, guest also should be happy.
Taking all these things in consideration, Kevins Photography also provides all these above mentioned facilities. So if you are getting married then you need to contact Kevins Photography. It will be your best choice.