Wedding Photographer Sydney
Posted On : March 29, 2014
Posted By : Kevins Photography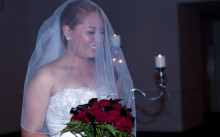 Kevins Photography is an experienced and professional wedding photographer in Sydney. Our motto is to promote wedding photography Sydney by creating new techniques in photography. Here, we are not only about your wedding day, we are with you every minute of your entire wedding photography. Simply, we are there to make your special moments memorable and enjoyable.
We are very sure that Kevins Photography will be the perfect choice for your wedding. We provide you with a choice of the highest quality presentation option for your photos. We want to capture your story and what makes you such great couple! It's the chemistry of loving couple that really ignites our creativity. We have a range of collections including options from the small to the very large weddings. We serve areas within Sydney, Campbelltown and surrounding areas. We have a discrete observational approach that ensures that the images we produce are always natural and spontaneous while your wedding remains the focus of attention. Your photography experience with us does not simply end with your wedding day, it's ongoing.
Our foremost priority is to give best and reliable service to our clients and make them satisfied with our experienced wedding photographer Sydney. We believe in work rather than words. So, please feel free to browse our website and check the testimonials for your satisfaction. We undertake all your needs and proceed further.